Leading live casino games provider Evolution Gaming continues to buy up top slot manufacturers. This time the Maltese gaming software Nolimit City, which successfully manufactures slot machines for casinos, has been "sold". The purchase price is estimated at $357,4 million and at the moment made a deposit of $ 200 million. Full transfer of rights to own the brand is scheduled for 3 quarter of 2022.
This is the fourth campaign purchased. Previously, Evolution bought well-known providers such as: Netent, Big Time Gaming and Red Tiger. Is it a good thing? Let's try to find out. Evolution Gaming buys another casino provider Nolimit City.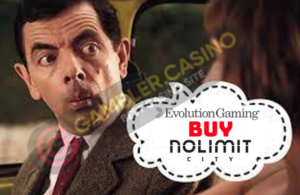 What will happen after the sale of Nolimit City
The first thing to note is the high quality and games from Nolimit City and its unique mechanics. The provider has really brought a lot of innovations to the gambling industry – unique bonus games, high multipliers from bets, great soundtrack. All indicators are present in almost every slot. Stable slot machine releases are also worth noting.
But still the most important indicator in casino slots is RTP. At the moment, options RTP in Nolimit City at the highest level. Casino owners have two options to choose from – 94% and 96% of returns on bets placed. Indicators are considered to be almost maximum: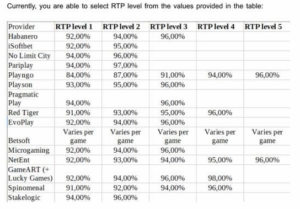 What has already changed
Top casino streamers have been heavily activated lately, playing most of the time at slots from Nolimit City. Coincidence? I don't think so.
Whether the RTP figures will remain the same is not known. We will continue to monitor the situation.
Changes to Netent, Big Time Gaming and Red Tiger slots
After the change of ownership from the game, there's a lot to tell from first-hand experience. The changes have not been for the better:
Netent – The campaign has always featured some very interesting games. Take the unbeatable Divine Fortune slot with one of the best jackpots and decent game mechanics. Even though it's been more than 5 years since its release, many players continue to play it with great excitement. Not to mention the DOA2 slot, the first x100,000 multiplier slot.
Since acquiring the Evolution software, not a single decent slot has been released in a few years. Many players have noted the poor payout in Dead of Alive 2. The big payouts stopped abruptly after the sale of the provider.
Unfortunately we didn't manage to catch a big payout in DOA2 either. But we still find Netent's software very decent. Sooner or later you manage to win well, the main thing is to play the right slots. Check out Netent's slots rankings
Big Time Gaming – In 2016 – 2017, playing slots was a pleasure. Large winnings with x1000 multiplication fell out quite often, even at average bets of 100-500 rubles. It was possible to catch such multiplication several times in a few weeks. Older players remember how much fun it was to play Bonanza slot. In a single playing session, it was possible to catch multipliers of x200-x400 several times. As of 2019 this has all changed, multiplying x300 is much less frequent than x1000 before! This has been repeatedly noted by hundreds of players. If it is possible to multiply a bet from x1000 during the year, then only 20 roubles, and now even at such a bet, multiplying x1000 seems impossible. It is impossible to say exactly when there were changes in slots payout. In our opinion, this situation was not created without help of Evolution. But the quality of new slots remains at high level – the games are very interesting.
Red Tiger – Initially an insidious provider. The whole problem is the jackpots that accumulate. After all, from each bet, instead of all the money going into the slots pools, 25% goes into the accumulated jackpots. Catching good winnings is very problematic. With a game like this, you'd forget this provider, but no such luck – the games are so interesting that you have to keep coming back time and time again.
So after a change of ownership of a particular provider, it's not all that clear-cut. But trust after cheating on live games from Evolution drops catastrophically. Check out the ranking of the best providers
---