Do you like presents? So do we! From now on, this page will feature the best offers from cryptocurrency exchanges and various services.
Let's start with the leading cryptocurrency exchanges:
In addition to the great sign-up bonuses, each of the exchanges offers a number of regular "perks". There are as many promotions as there are casinos:
Free accrual of new tokens that can be sold immediately
Lunchpads
Contests
Additional bonuses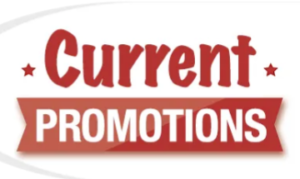 Binance
🎁 $5 for passing verification. Promotion is valid from 29.08.2022 to 09.09.2022
Procedure:
Register on Binance
Go through standard KYC verification process
Get $5 on your balance
Get $5 on your account just for passing the standard KYC verification process.
Launchpad OKSE on Bybit
Okse (OKSE) is a service token of the DeFi system of the same name.
🗓Launchpad will take place from 31 August to 4 September.
⚡️ To register and participate you need:
Register on Bybit
Pass KYC
Top up your account with 100 USDT
On September 5, between 6:30am and 2pm MSC on the Launchpad page, click "sign up".
🔹The chance of winning the allocation last time was 23%.
🔹The last lunchpad came out the most unsuccessful, but the chances of this one bringing in a free $50-100 remain high
Kukoin
The Kukoin cryptocurrency exchange has around 700 different coins. The exchange is firmly in the top 5 list.
🎁 Fresh offer
250,000 USDT in BTC will be raffled off for new users who fulfill the simplest conditions
Rewards:
1 winner will receive $100,000 in BTC
1000 winners will receive $100 in BTC
All other winners will share $50,000 in BTC
What you need to do:
Register on Kukoin exchange
After registration click "Join Now" on this page
Replenish your deposit with 100 USDT and make a turnover of 100 USDT by one order.
For that you will receive 1 ticket, max 5 tickets for one account. Promotional end: 01.09.22.
To get 5 tickets you have to buy/sell 5 times a bit from 100 USDT.
The number and types of welcome bonuses are always different, currently active:
5 USDT – welcome coupon;
9 USDT – for the completion of the starting tasks;
10 USDT for trading any coins;
1.6 USDT – for passing training (free of charge);
Up to 1000 USDT – no deposit
👍 All exchanges and sites presented are highly rated and have a high level of trust. We advise to have an account on each platform, because each exchange has its own unique coins.