The choice of casino slots is a very important factor for successful gaming. Especially in the year 2022-2023 there is an unprecedented amount of progress being made. Have you ever lost repeatedly in a certain slot that you used to win big money over and over again? Or played a lot of the same slot, but didn't even catch a small x100 payout as a result? Surely such outcomes have occurred to many players. At such moments, thoughts of losing a wave of luck arise. Yes, luck is certainly an important factor, but the most important thing is a competent choice of slot machines. Check out our slot machine ranking.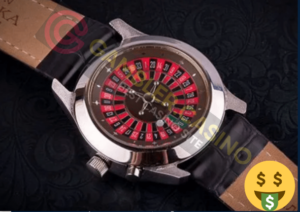 Unprecedented growth in the number of casino slot providers and slot machines
The number of providers and slots is growing in progressive sequence. Whereas in 2015-2017 there were a few dozen providers and hundreds of slots, in 2022 these numbers can be multiplied by ten! There are more than 150 providers alone. Now let's do the math, a major online casino hosts around 5,000 slot machines. The daily number of active players is difficult to say exactly, but on average no more than 2000-5000 people. So the number of slot machines may exceed the number of active players by times. We are sure that several thousand slot machines which are played by several people in a month are lying as a dead load. Naturally, playing such games, there is no place for winning purely physically, let alone low-quality slots, of which the majority are. Such machines, even with strong activity, are not capable of producing even average winnings.
Not to be unfounded, I will show an excerpt of correspondence with a manager of one of the casinos presented on our website:
"I agree, a large number of slots are not in demand. First of all this applies to very old games, even at the time of release played them very little. Such slots are periodically removed. In Q4 2021 we deleted about 20 slots.
It is not possible to clear casinos completely of so called unnecessary slots. Every casino tends to make a large assortment of games".
If the article is read by casino administrators who have a network of several casinos, the question for you is – why run several similar casinos? Why not try to create an establishment exclusively with top providers and slots such as: Push Gaming, Relax Gaming, Netent. By the way, you can count the playing slots at Netent on the fingers of one hand, there are about 10, while the casino has about 100. Why thousands of "mediocre" slots, if 150-250 top slots will be enough?
A large selection of top slots in casinos. What's the catch and how to choose a game?
Previously, the number of quality slot machines was small and the choice was obvious, but now the number of top slots exceeded 200. What's the catch? Simple, the slots pools do not have time to fill up, which means that even the small deposits will fall out very rarely. About casino pools we have already talked about.
The first thing to understand is how slots accumulate "balance". Suppose a new slot machine, which immediately begin to play streamers. In about a few weeks slot will spin thousands of players. Expect big payout at this time makes no sense, because the slot has a good to "accumulate strength. Our advice would be to play at medium stakes in this period, in order to catch a multiplication of x100-x500. But do not count on winning from x1000. Such "gifts" slot will present a little later.
Of course, slots from well-known manufacturers such as Big Bamboo, or Money Train 3, which will be available on September 22, spin faster. But still, you shouldn't go headfirst into the game.
Here are a few parameters to stick to:
Start the game in a new slot must not earlier than 10-20 days from the date of addition to the casino
During the first 30 days do not wait for a large multiplication, even the minimum bet. It is better to play on the medium stakes in the hope of catching x100-x300
After 3 months you may catch the maximum or a big multiplication at minimum bet
After 6 months the probability to catch a big multiplication on any bet increases
After 12-18 months it is better to forget about the slot. Of course, depending on the spread and popularity of the slot machine, but as often happens – the slot stops playing. The same DOA2 is no longer the same.
There has long been a perception of increased RTP in new slots. Providers do this to ensure that the slot has more popularity. Then it's just a matter of time before many players have a memory imprint of a profitable slot that they will return to again and again.

A word of advice to players – only play proven games that will sooner or later yield big winnings! Don't gamble on weak slots like Amatic. See how many of these slots rarely multiply x300, and because of the maths model, they often don't even do that. The same goes for slot machines from Quckspin software. Play slots from such software more than 30-50 spins is not worth it. After all, the casino will definitely remember you, and even a highly-volatile slot will make you happy over time. Check out the various new releases featured on our website
---